Explore Pembrokeshire
There is so much to explore and experience in Pembrokeshire. We have compiled a list of our very favourites to help you find yours!
Broad Haven & Little Haven - A great place to start would be our nearest beach of Broad Haven. It is a 3 minute drive away by car or you can take a relaxing 20 minute stroll through the woodland walk, which leads from us down to the beach. Its large sandy beach is perfect for families and is also 'Blue Flag rated'. In Broad Haven you'll also find a food shop and several pubs and restaurants. It's also definitely worth following the coast road round to the next village, Little Haven.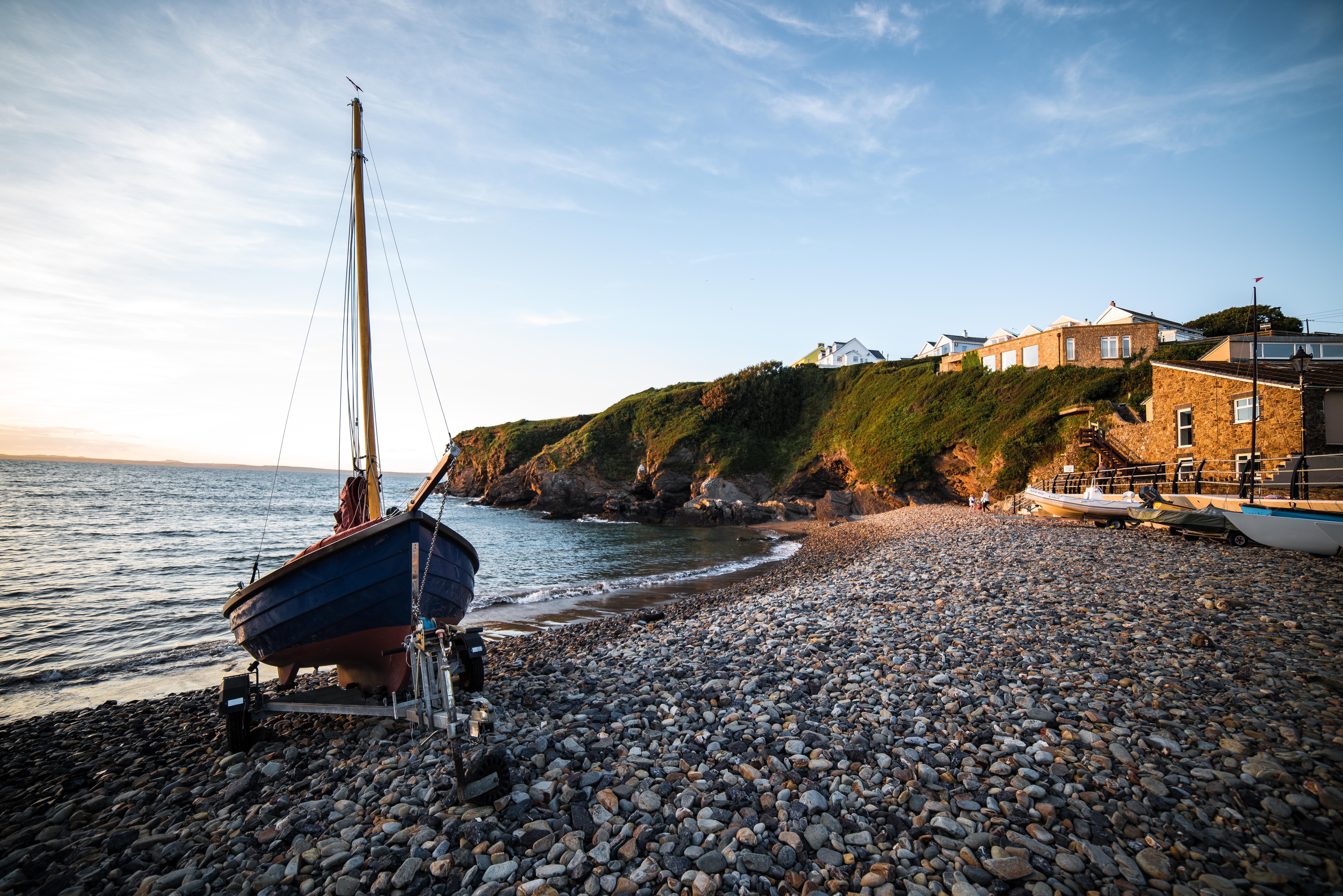 ---
St Davids, Newgale & Solva - There is a lovely driving rout to St Davids (the smallest city in the UK). Turning left out of Timber Hill, then immediately right will start you on the northerly coast road. You can follow this to St Davids, passing through villages like Newgale with its vast beach that is very popular with surfers, and Solva a quaint costal village with a focus on fishing and craft, that are worth a stop.
---
The Blue Lagoon, Abereiddi - The lagoon is actually a former slate quarry and was active up until 1910, before being abandoned and flooded. Its rocky roots have paved the way for all sorts of adventure, including diving, coasteering and wonderful walks. Its vivid blue waters have also played host to the Red Bull Cliff Diving Championship. We would also recommend tying in a trip to the nearby old port village of Porthgain. A bite to eat in The Sloop Inn in Porthgain is hard to beat!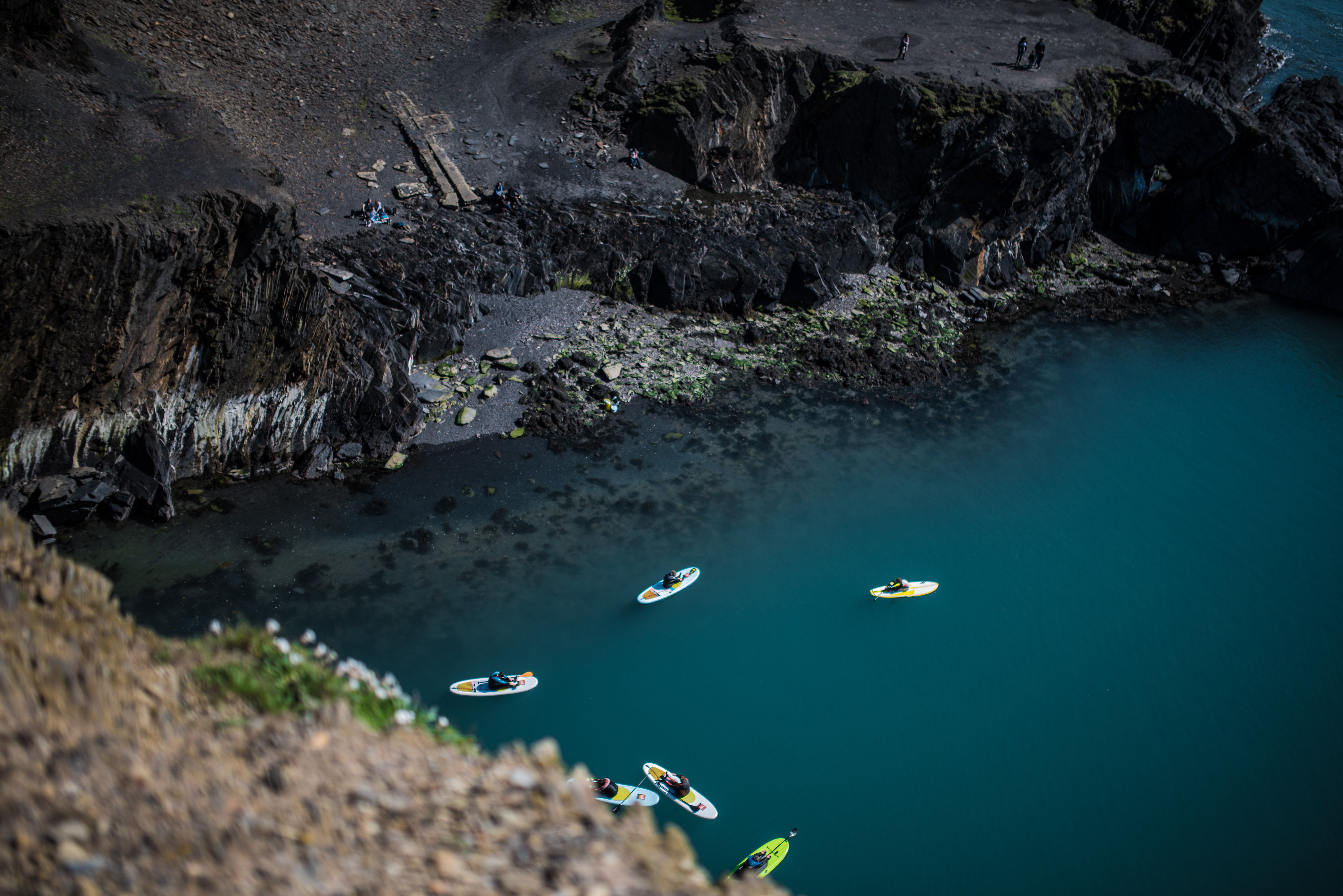 ---
Tenby - Tenby is probably the most iconic seaside town in Wales. The centre of Tenby is a maze of narrow little streets. The roads are pedestrianised during the day in summer when the bars and restaurants set up al fresco seating. There are plenty of interesting and quirky shops. Tenby has three great beaches; north, south and castle, each with its own character and all facing in different directions so at least one should be sheltered if it happens to be windy. Regular boat trips run from Tenby harbour to Caldey Island. The island, just offshore from Tenby South Beach is owned by monks of The Cistercian Order, has an active monastery and some beautiful walks.
---
Skomer Island - Skomer Island has something to offer everyone. Surrounded by shaded inlets, off shore rocks and sheltered coves, Skomer is an island full of mystery, discovery, wildlife and adventure…it's a unique island just waiting to be explored! It's best known for its puffins and seals from April to September. With only 250 people a day aloud on the island and no pre-booking available, it is important to be at the Lockley Lodge (visitor centre) as early as possible. The carpark postcode is SA623BJ.
---
Barafundle Bay - To the south of the county you'll find the award winning hidden beach of Barrafundle Bay. A small bay backed by dunes and pine trees, accessible only by a half mile walk from the nearest car park. Swathes of golden sand and crystal clear waters, Barafundle has been voted many, many times as one of the best beaches in Britain and the world; it's often likened to a Caribbean beach! Accessed by parking at 'Stack Pole Quay' and taking the 5 minute walk along the coast path to the beach.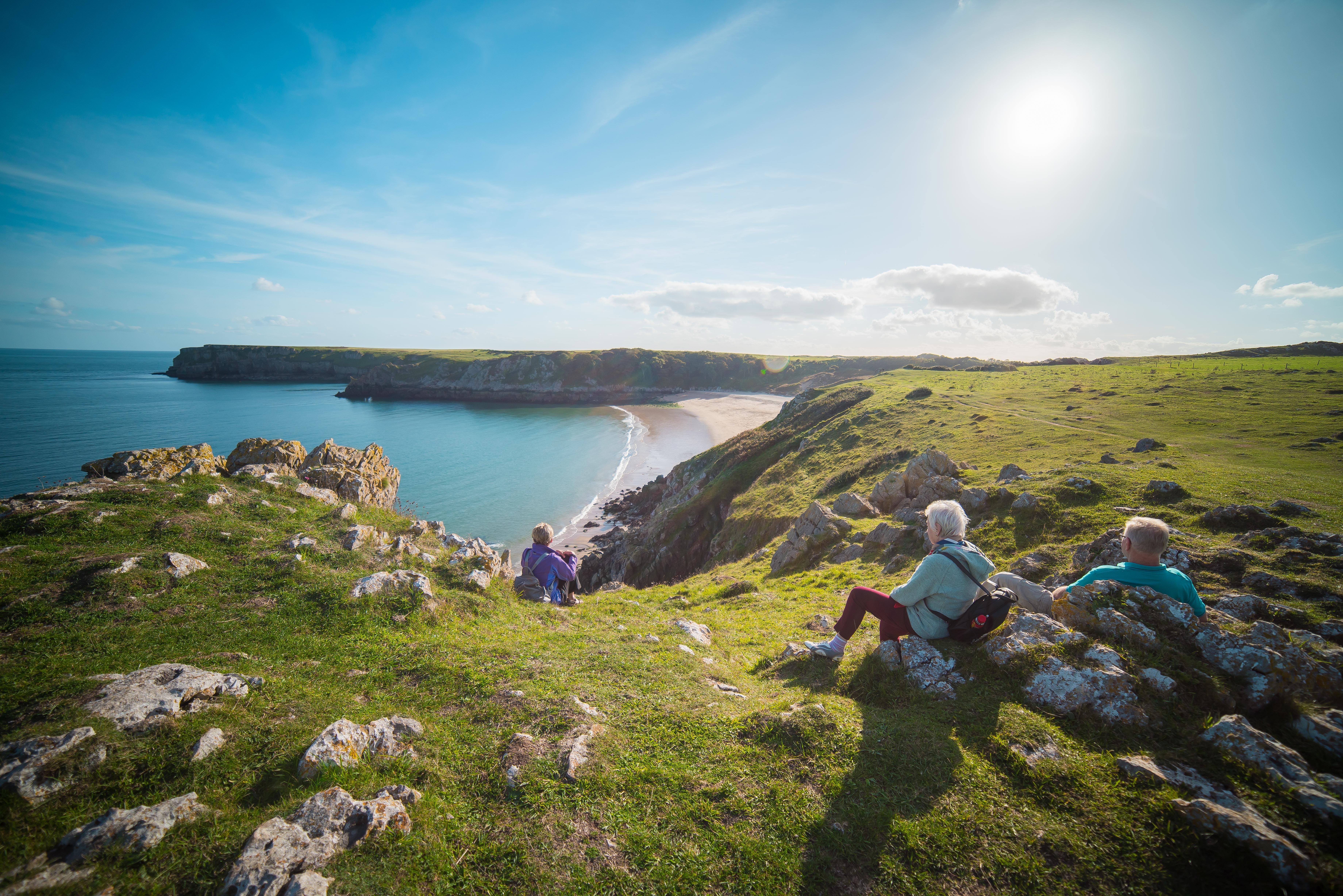 ---
Broad Haven South & Bosherston Lilly ponds - A wide sandy bay backed by dunes that lead from The National Trust owned Bosherston Lilly ponds. This beach has masses of soft sand at low tide ensuring enough space for everyone. Bosherston Lakes or Lily Ponds as they're also known, have long been famous for their spectacular display of waterlilies and their resident otters. They're a great place to visit if you want to do a bit of wildlife watching and have a waterfront wander.
---
St Govans Chapel - Shrouded in myth and legend, the tiny chapel built into the cliffs marks the spot St Govan sheltered from marauding pirates. To reach it from the cliff top you must make your way down a flight of steps polished smooth by the feet of generations of visitors. Take your time and count the steps carefully. Then do the same when you return. A long established tradition says that you will never reach the same total.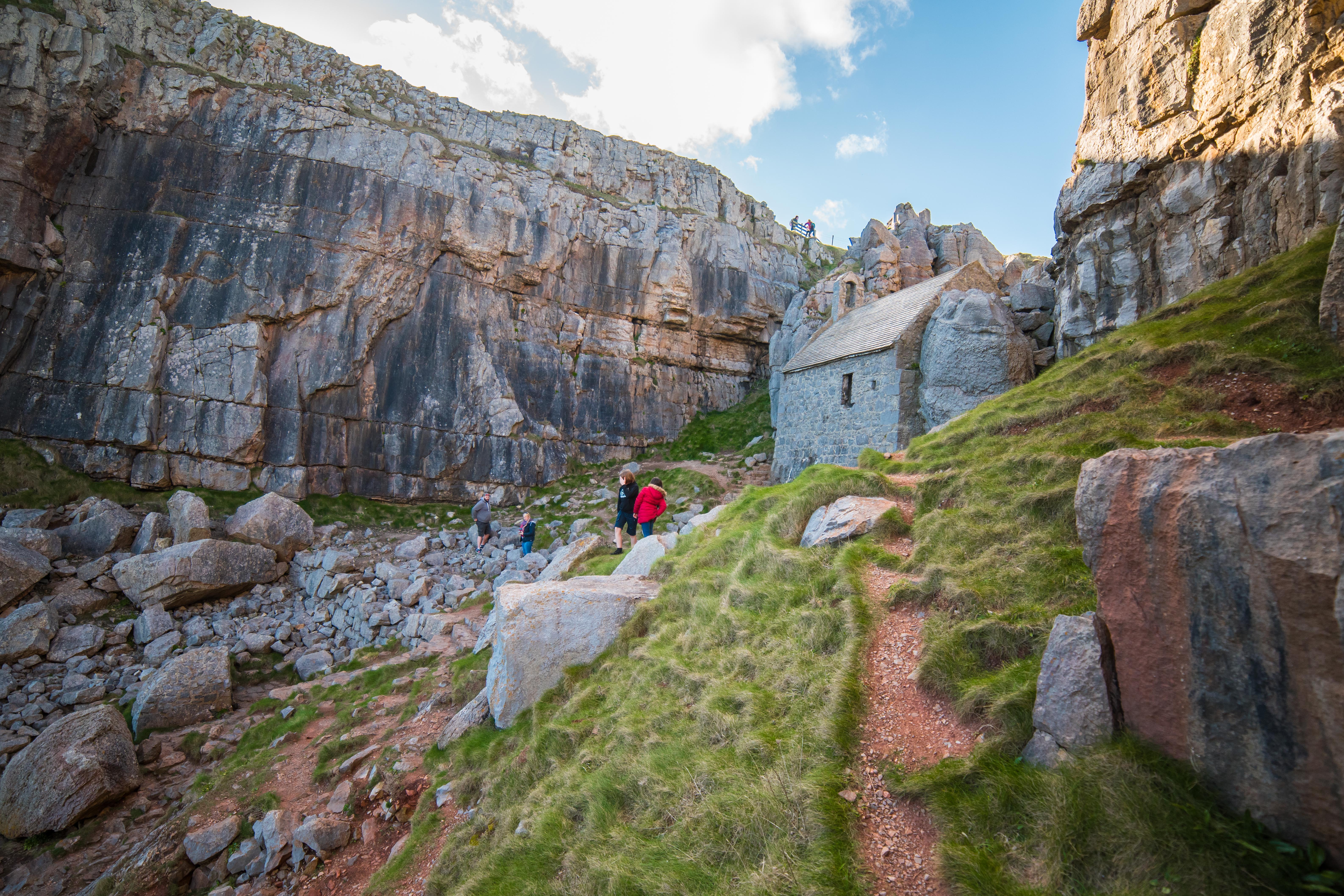 ---
Other Attractions, Particularly Suited to Children and Teens - Folly Farm Adventure Park and Zoo is very popular with family looking for a day out. Oakwood Theme Park and also Heatherton World of Activities are worth looking at too.
On site you will find our Laundry/Information room, which is stocked with leaflets of further local attractions. Horse riding, surfing and kayaking, quad biking, coastearing and boat tours to mention but a few.